Greetings,
Rebelscum
! If you are interested in Regal Robot's Tusken Raider bust, you'd better hurry, because just like the sand people that kidnapped Shmi Skywalker, they won't last long.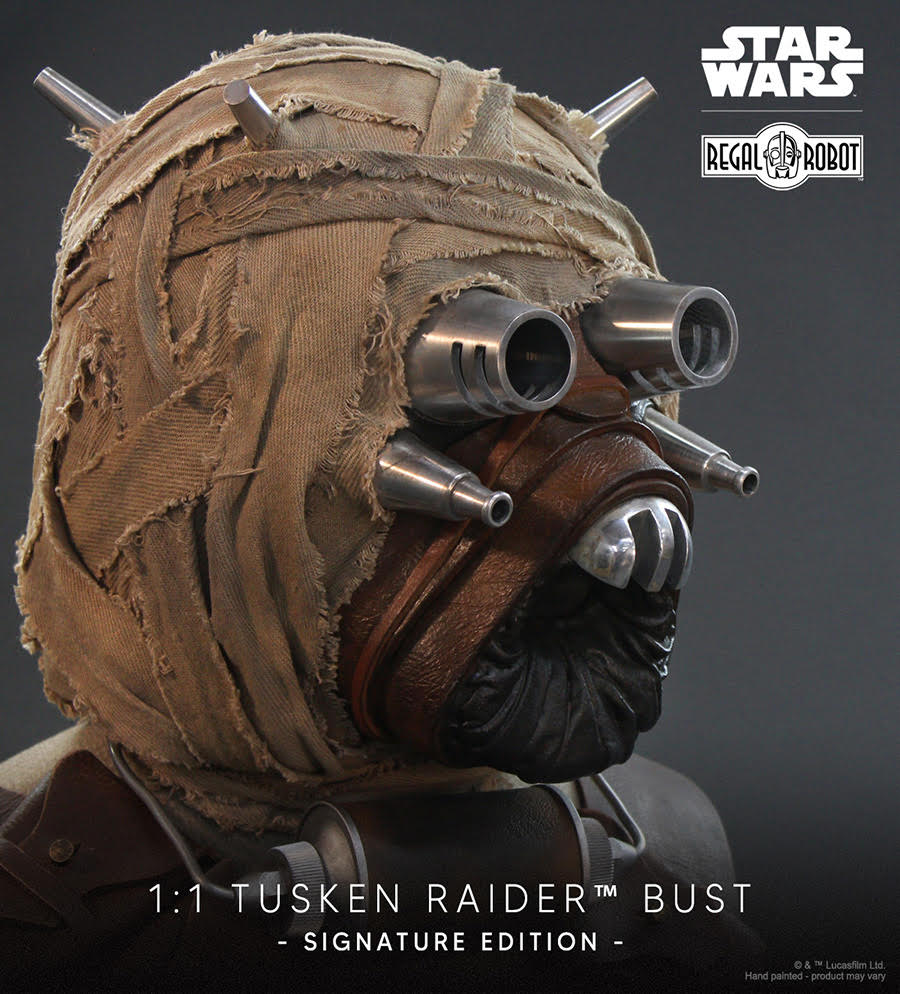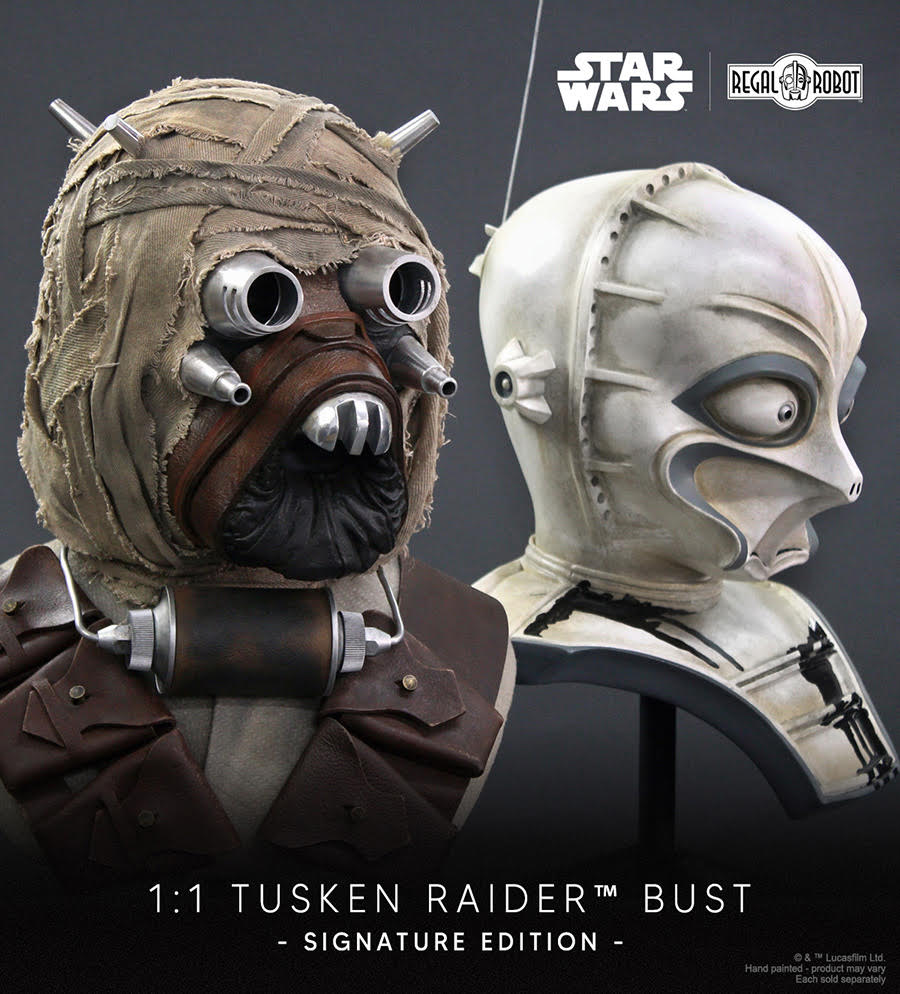 From Regal Robot:
Regal Robot™, known for their hand-finished, extremely authentic recreations of original props and characters, has released details about their latest 1:1 bust and fans can reserve theirs on today starting at Noon EST.

This Tusken Raider™ life-sized prop replica bust signature edition is part of the company's Star Wars™ Archive Collection, a continuation and expansion of their work creating authentic replicas with impeccable lineage.

Limited to just 150 pieces, this bust was developed with hands-on access to the original film mask and costume artifacts and high resolution 3D scanning.

This special signature edition also includes a plaque hand-signed by performer Alan Fernandes, an elephant trainer who portrayed a Tusken Raider in the Bantha™ sequence of Star Wars: A New Hope™.

For more images and full details about this amazing new bust, you can visit the product reservation page on the Regal Robot website.

RESERVE YOURS August 30th 2022 at Noon EST
Limited Signature Edition of just 150 pieces
Part of the Archive Collection, mastered from a high-resolution 3D scan of the original artifact
1:1 to the original, mix of resin, metal, leather and fabric elements.
Includes hand-numbered, metal plaque signed by original performer Alan Fernandes
Made in the U.S.A. and hand-painted and distressed by the talented FX artists in Regal Robot's NY studio, making each a unique work of art
Special up-to-12-Month Payment Plan (with adjustable down payment and term options) available!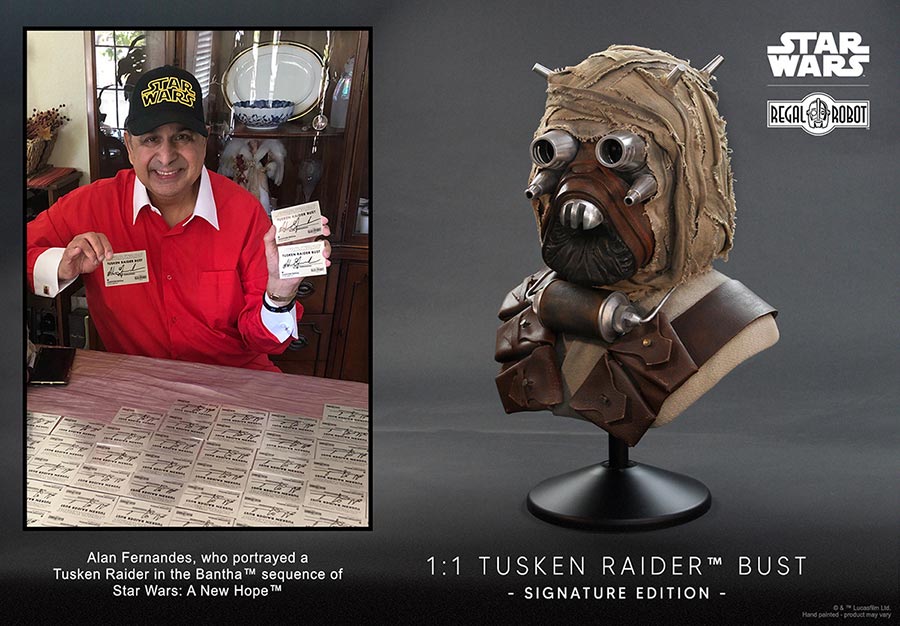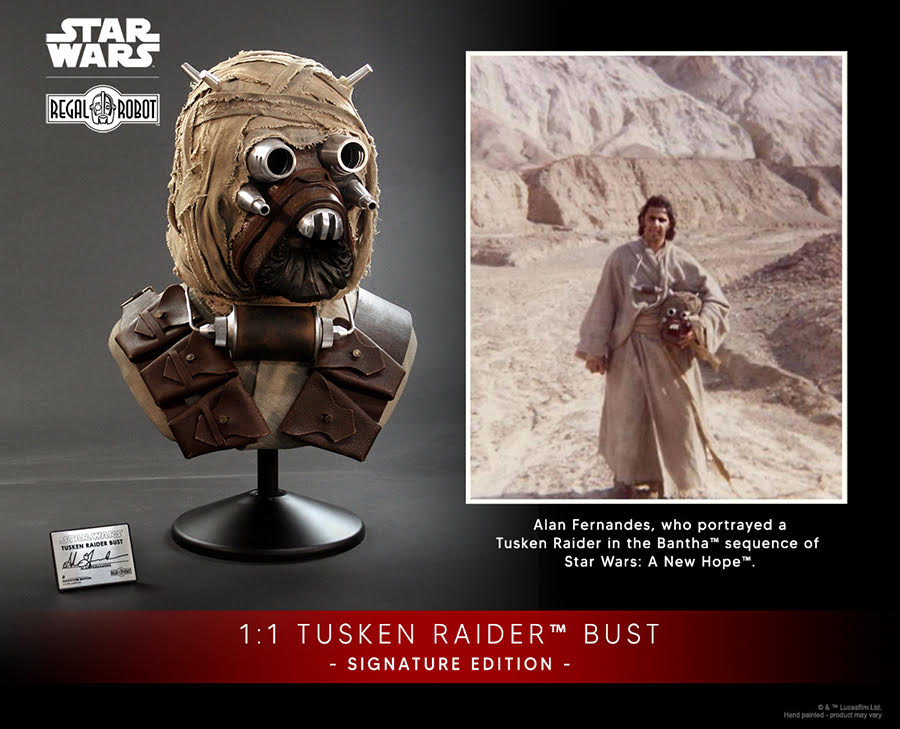 Head over to the Regal Robot website to learn more about this piece.
Pre-orders go live at Noon ET today. Each bust will cost $2999 + shipping.
This bust can be seen in our
Star Wars Celebration
interview with Tom Spina here:
What do you think about this latest bust from Regal Robot? Is this something you plan on adding to your collection? Let us know below!
Check out Rebelscum.com merch!
https://www.RebelscumShop.com