Greetings,
Rebelscum
! Our friends at Regal Robot are introducing new items just in time for Father's Day!
Today Regal Robot is debuting two great new decor pieces with a Darth Vader twist! Full galleries and order pages for each can be found on their
Star Wars Art & Decor page
.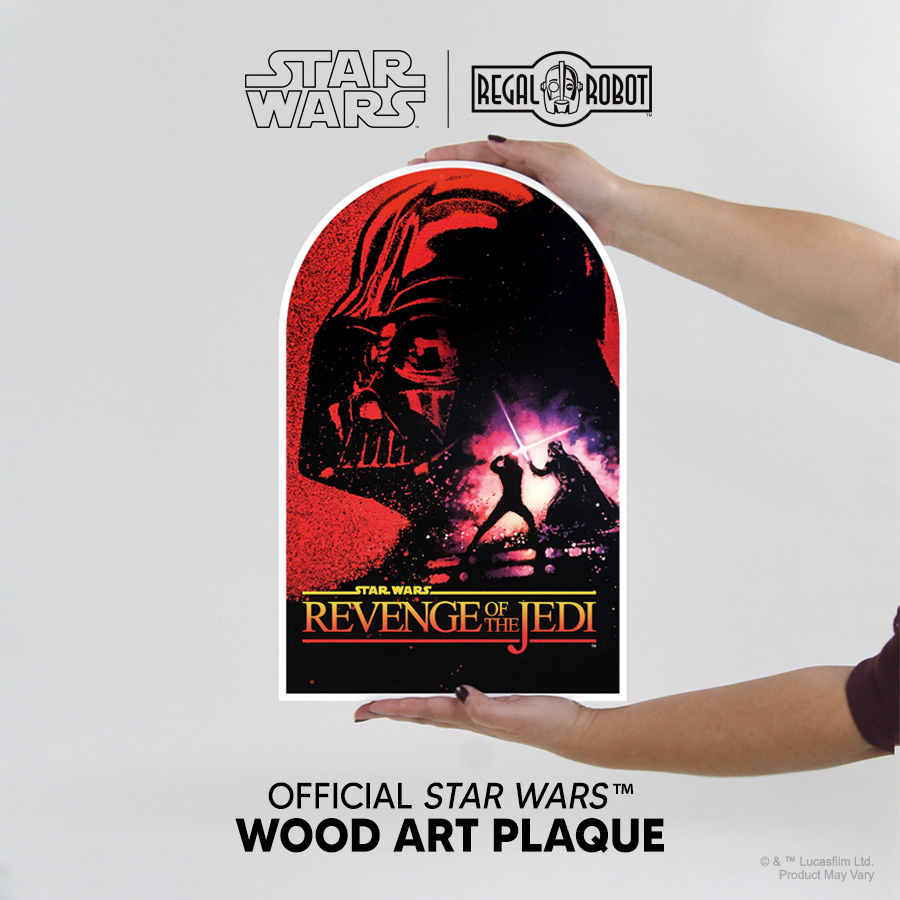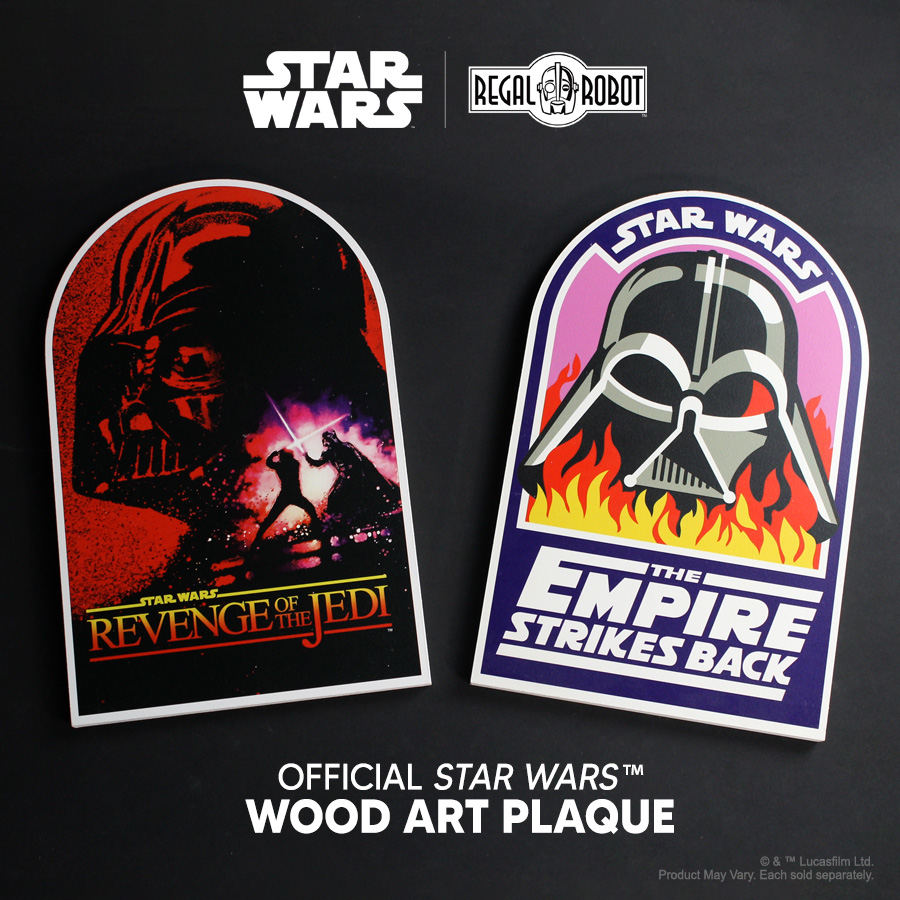 Their latest wood art plaque debuts today with art from the
Revenge of the Jedi advance teaser poster
. A working title for Star Wars: Return of the Jedi™, for many fans in 1982 (Regal's company founder, Tom Spina, was among them!) this teaser on the walls of their local theaters was the first glimpse into the finale of the original Star Wars™ trilogy. This is a 16″ tall plaque with striking, classic art features the silhouette of Luke Skywalker™ and Darth Vader's™ climactic lightsaber™ battle over a menacing closeup of the visage of the Dark Lord of the Sith™.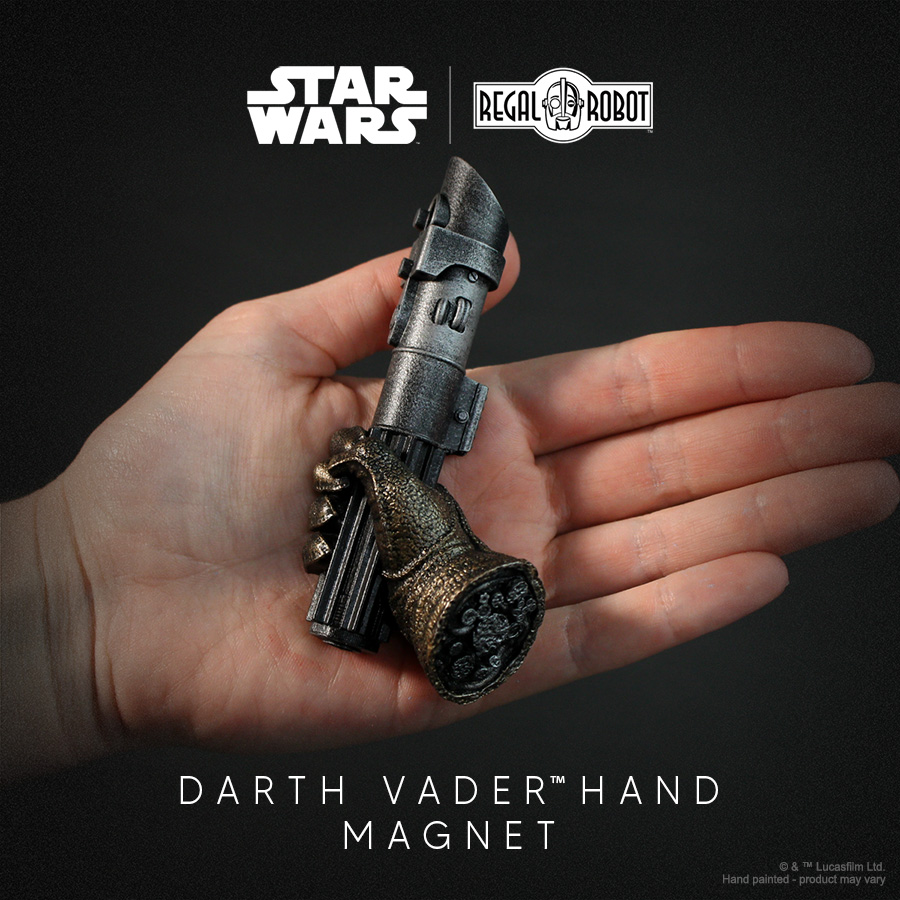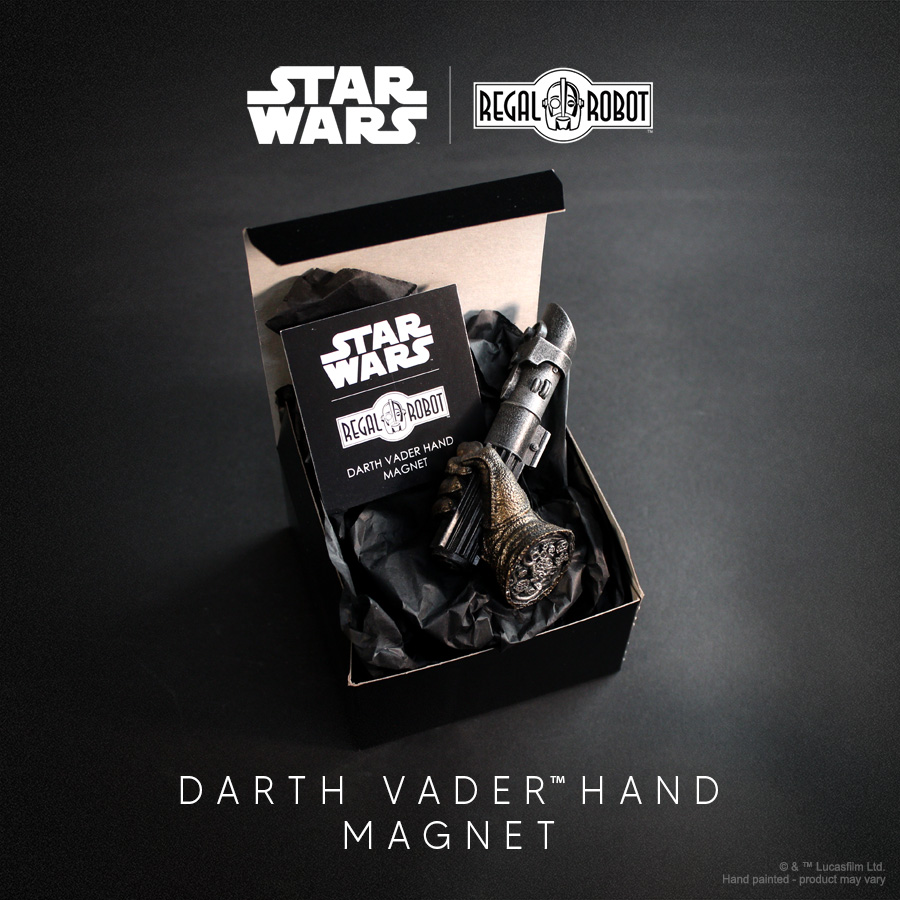 Next up is the final magnetic mini sculpture in the first wave of their SEPARATION COLLECTION. Based on
Darth Vader's Hand from Star Wars: Return of the Jedi
, straight out of the climactic moments of the original trilogy.
Both of these great new items are designed, prototyped and produced in the USA and IN-STOCK and ready to ship so you can add them to your collection, home, office, man-cave or fridge! You can even get discounted shipping when ordering multiple magnets or multiple wood art plaques together, so grab the latest release and add on one of their other many designs to take advantage of that!
See the whole collection on their Star Wars Decor page!
What do you think about these new Vader items from Regal Robot? Let us know below!
Check out Rebelscum.com merch!
https://www.RebelscumShop.com