Greetings
Rebelscum
! Yesterday was the first day of Hasbro Pulse Con where they hosted the Marvel, Starting Lineup, Transformers, Power Rangers, and Fortnite panels. Today is the big day for Lucasfilm Hasbro collectors! We'll get our first peek at what the Hasbro team has planned for the new
Indiana Jones
line (3:30pm ET) as well as some new reveals during the
Star Wars
panel (3:45pm ET)!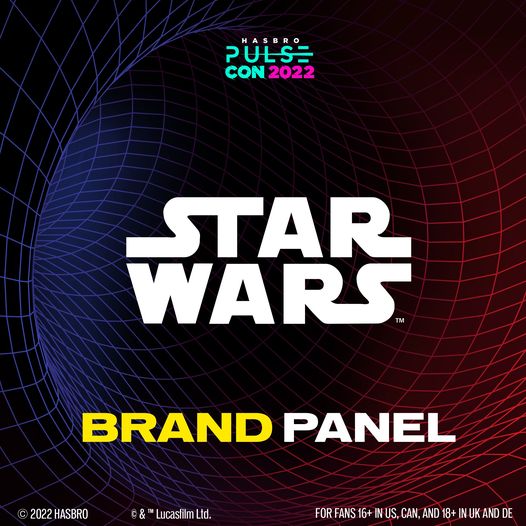 Hasbro Pulse Con Day 2 is set to bring YOU to a galaxy far, far away...Join the Hasbro
Star Wars
team on October 1st as they discuss your favorite
Star Wars
lines, including The Black Series and The Vintage Collection. You will get a first look at new pipeline reveals, the latest premium action figures, and more! Word on the Holonet is there may also be a few surprises!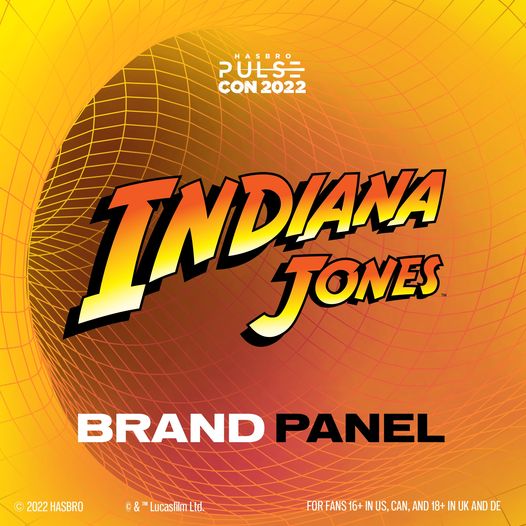 Rebelscum
readers expressed a lot of interest in the
announcement a few months ago
that Hasbro will be producing new
Indiana Jones
toys. Fortune and glory be upon us as we finally get to see what they've been cooking up! Join the members of the Hasbro Marketing and Design teams on Day 2 of Hasbro Pulse Con, October 1st, as they discuss, for the first time, the newly-announced
Indiana Jones
line! Attendees will get an in-depth look at what is coming to the line this year, including first reveals and pre-orders!
Of interest to our readers from Day 1 of Pulse Con - the official launch of the Hasbro Selfie Series.
From Hasbro:
Today was the big day, as the highly anticipated launch of Hasbro Selfie Series took place timed to the virtual convention. The new personalization platform allows fans to add their own face to debuting figures with fan-favorite character costume designs from Marvel, G.I. JOE, Ghostbusters, and Power Rangers, as well as designs inspired by Star Wars™ heroes.
Whether for play or display, your toy collection is the centerpiece of your fandom fervor that brings to life the stories you love! But there's just been one thing missing...YOU! It's time to become the legend you are destined to be. And it all starts with a selfie!
We're pumped to introduce Hasbro Selfie Series, where you can immortalize yourself as a premium, one-of-a-kind action figure from some of your favorite characters! Simply download the Hasbro Pulse app, scan your selfie, choose your character, and customize yourself! After that, just sit back, relax, and make some room on your shelf - your new Hasbro Selfie Series figure ships right to your mailbox. Your collection is about to get a whole lot more personal!
Hasbro Selfie Series is officially LIVE! For fans 16+ in the US. Download the Hasbro Pulse App now to get started!
Each Selfie Series figure costs $59.99 + shipping (Hasbro Pulse Premium members get free shipping).
Here's Bobby ordering his Selfie Series at SDCC:
His figure arrived yesterday. Full disclosure, Bobby probably should've selected the darker hair option when ordering the figure. While his hair and beard are two different colors, that is technically correct based on how he placed the order. Maybe we can do some touch ups...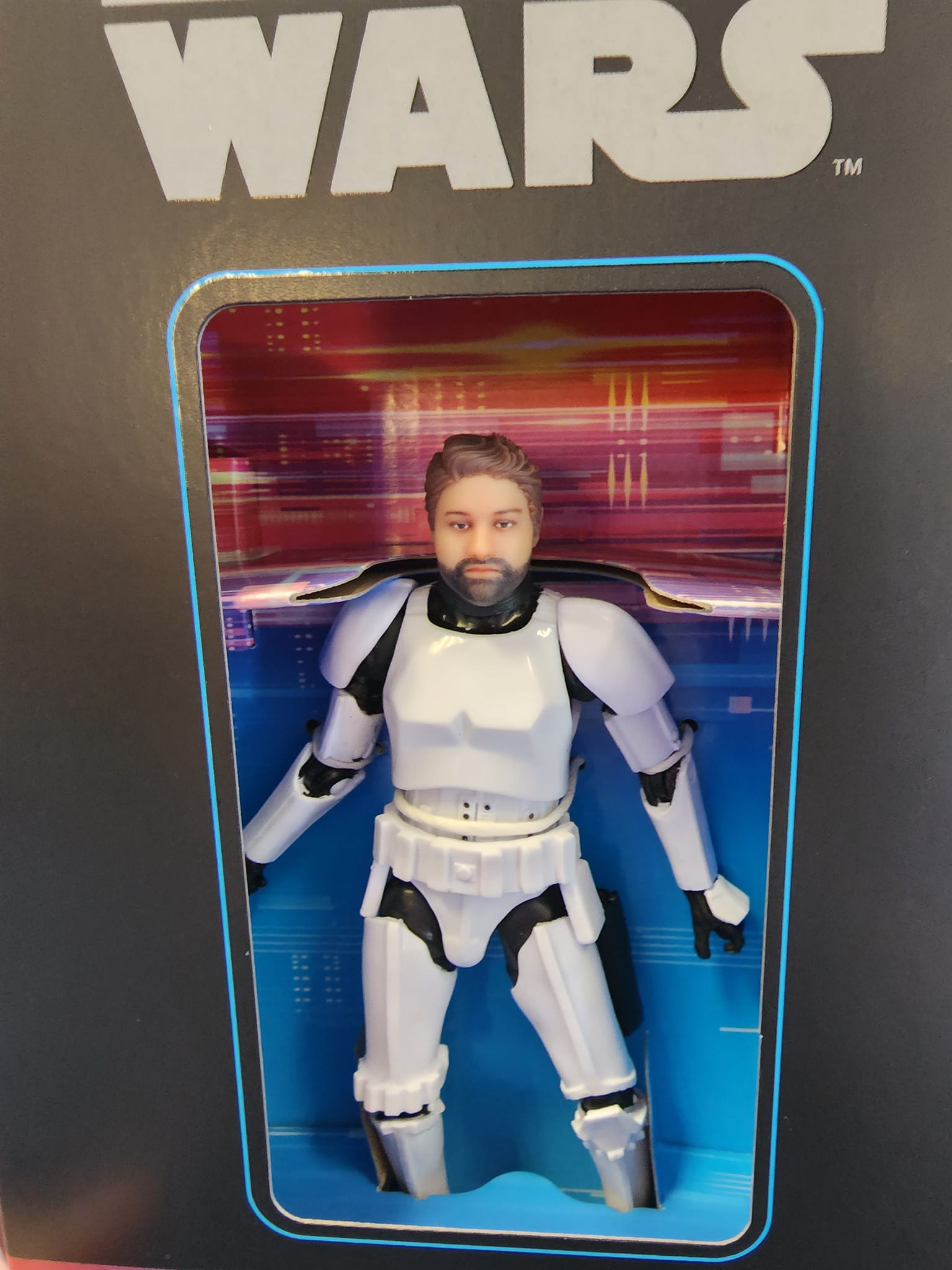 A few new items have dropped overnight and can be ordered now: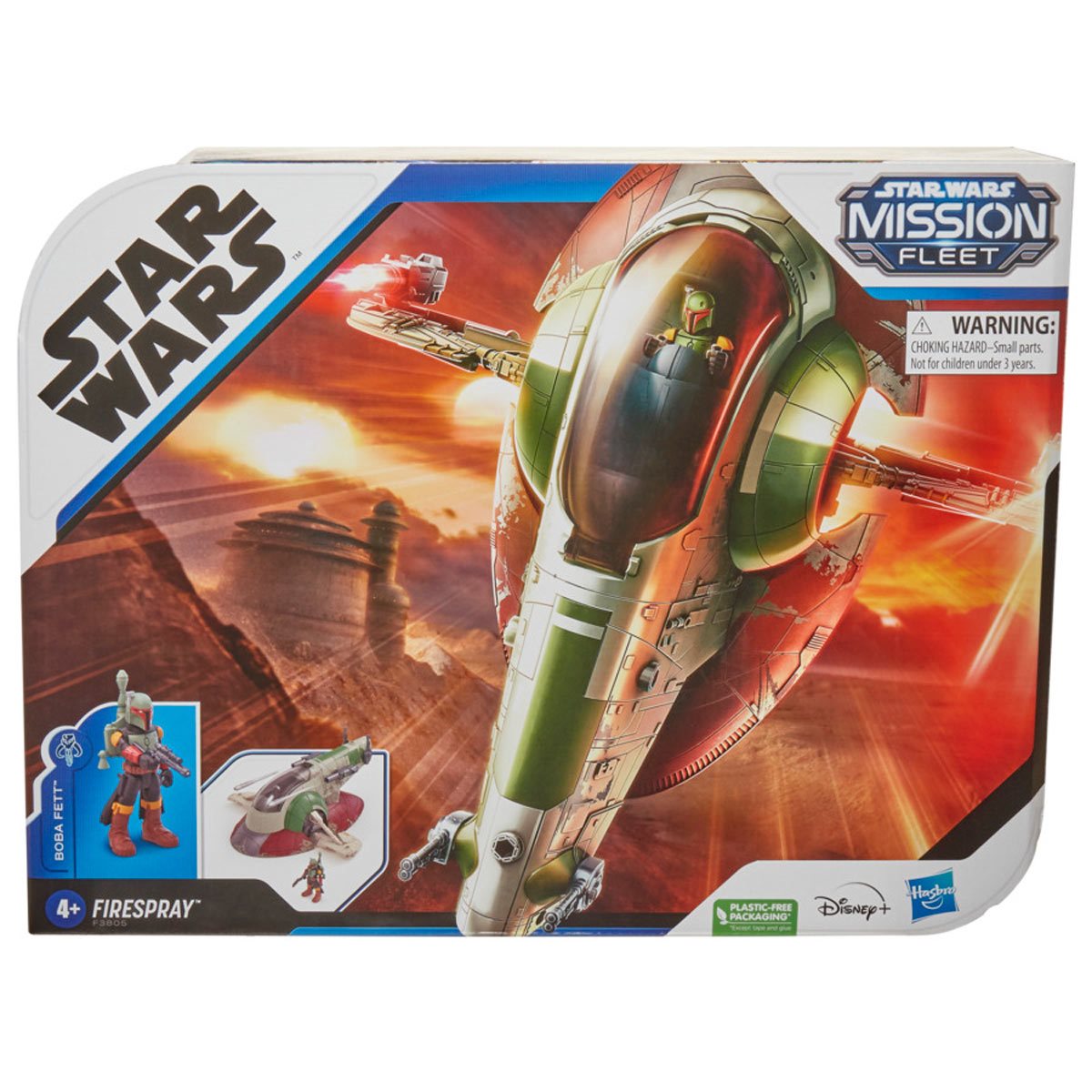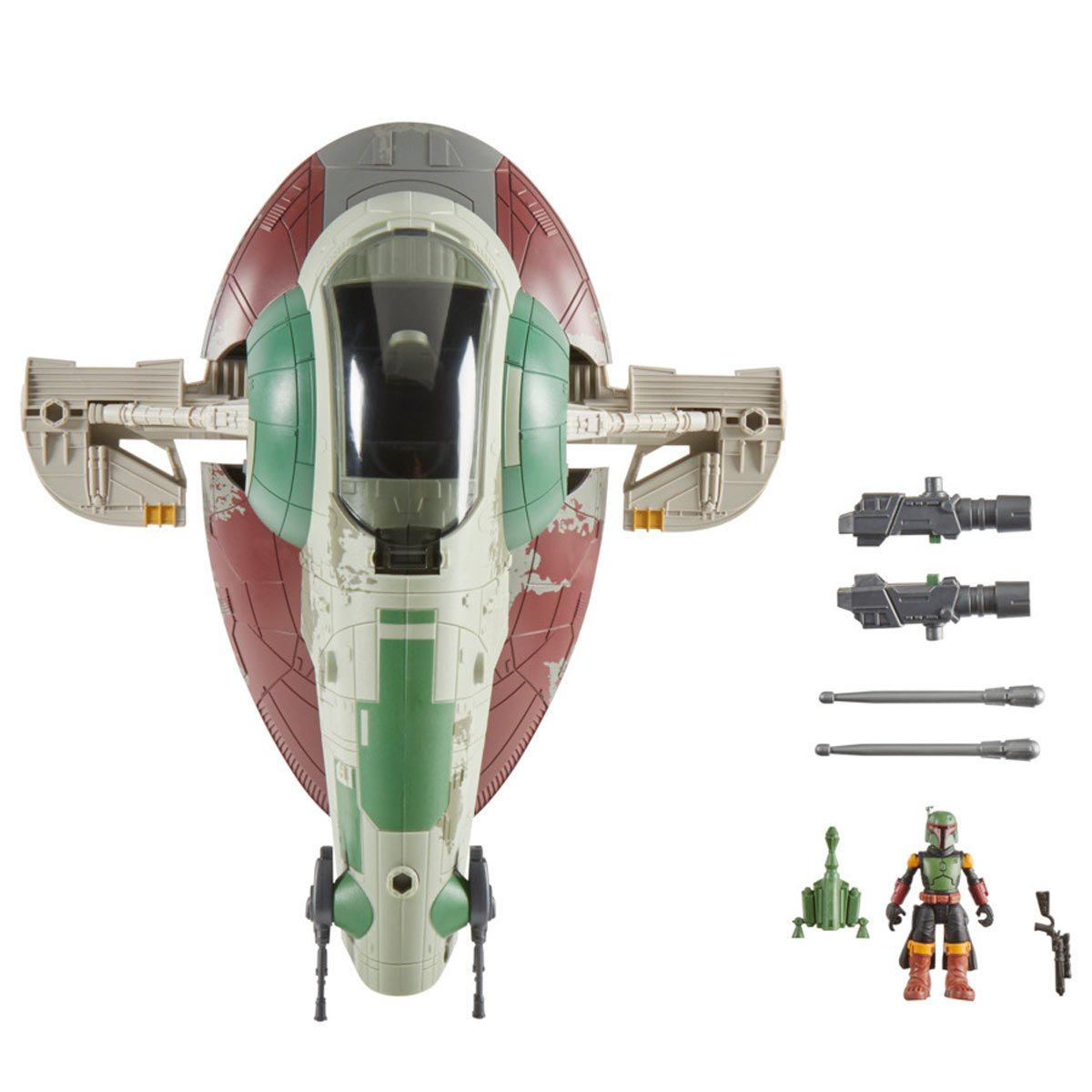 Star Wars Mission Fleet Boba Fett's Deluxe Starship Vehicle
Price: $44.99
Blast off into galactic action with the Star Wars Mission Fleet Starship Skirmish figure and vehicle set! This Star Wars toy includes a 2 1/2-inch-scale Boba Fett action figure with fully poseable arms, legs, and head, as well as design and detail inspired by The Book of Boba Fett live-action series on Disney+. The Starship features a gravity-defying rotating cockpit, fuselage opening, and projectile ports to attach blasters. This Boba Fett toy is a great gift for kids ages 4 and up, and includes 2 repositionable blasters, 2 projectiles, a handheld blaster accessory, and an attachable jetpack accessory. Ages 4 and up.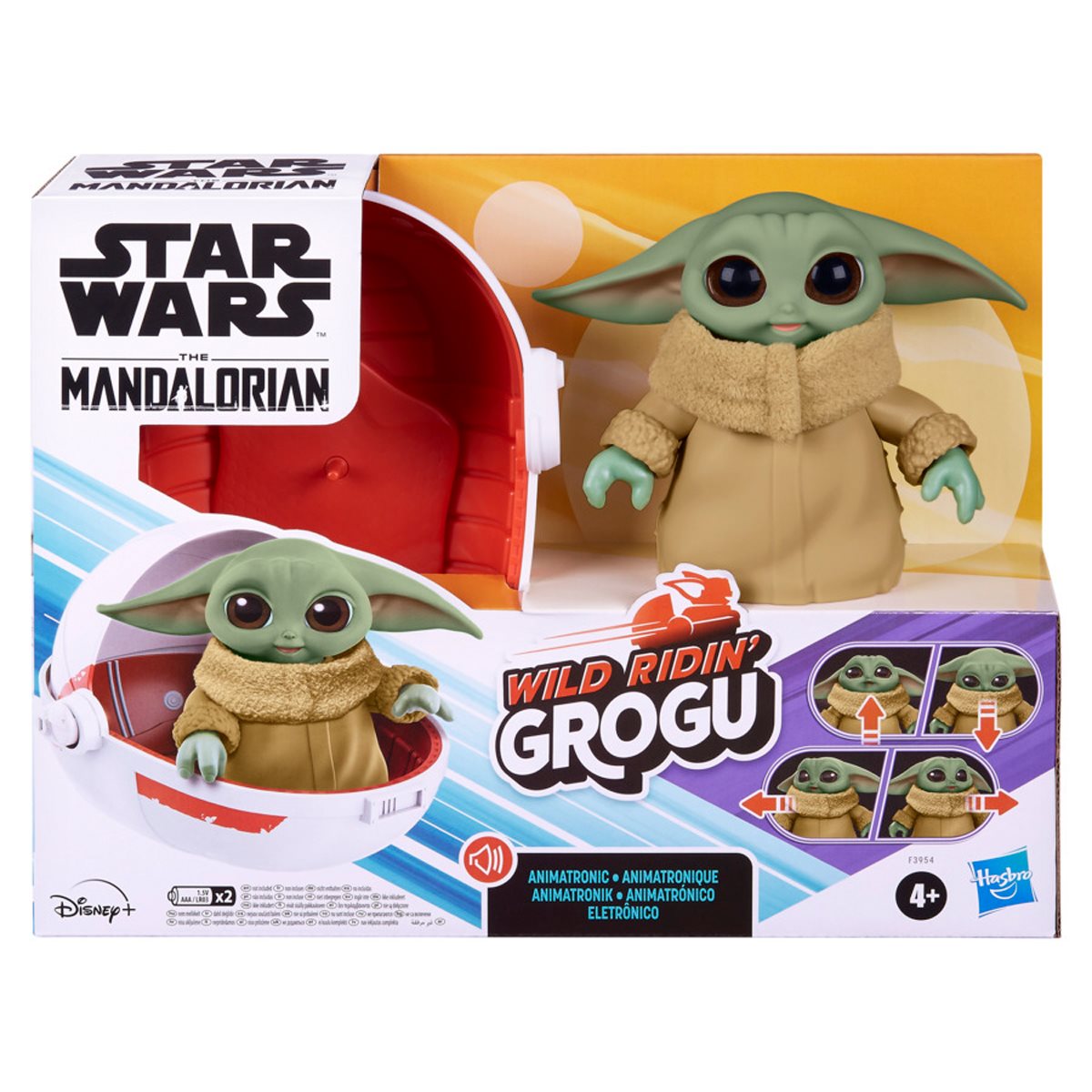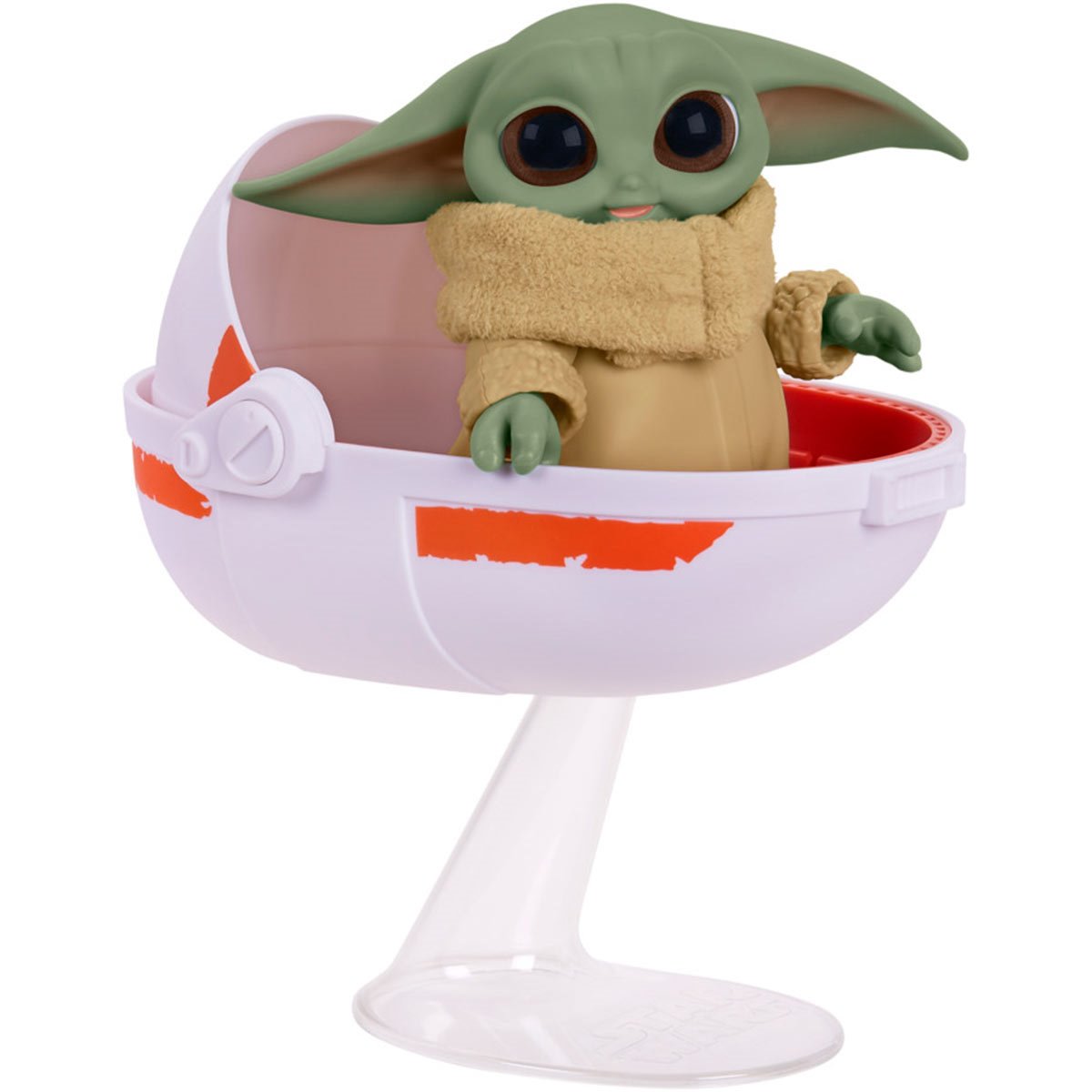 Star Wars Wild Ridin' Grogu The Child Animatronic Toy
Price: $59.99
Bring home the most sought-after bounty in the galaxy with the Star Wars Wild Ridin' Grogu interactive figure and hover pram. This Star Wars toy features design and deco inspired by The Mandalorian live-action series on Disney+. Kids ages 4 and up can imagine taking Grogu (The Child), affectionately referred to by fans as "Baby Yoda," on galactic adventures or recreate their favorite Star Wars moments. Tap Grogu's head, flip him upside down, lay him on his back, or place him in his hover pram to unlock more than 25 sound and movement combinations. Listen to Grogu giggle, watch him move his head, and activate fun flying sounds when Grogu moves with his hover pram. This animatronic toy includes a premium soft goods collar, soft-touch head and ears, pram, canopy, and hover pram stand.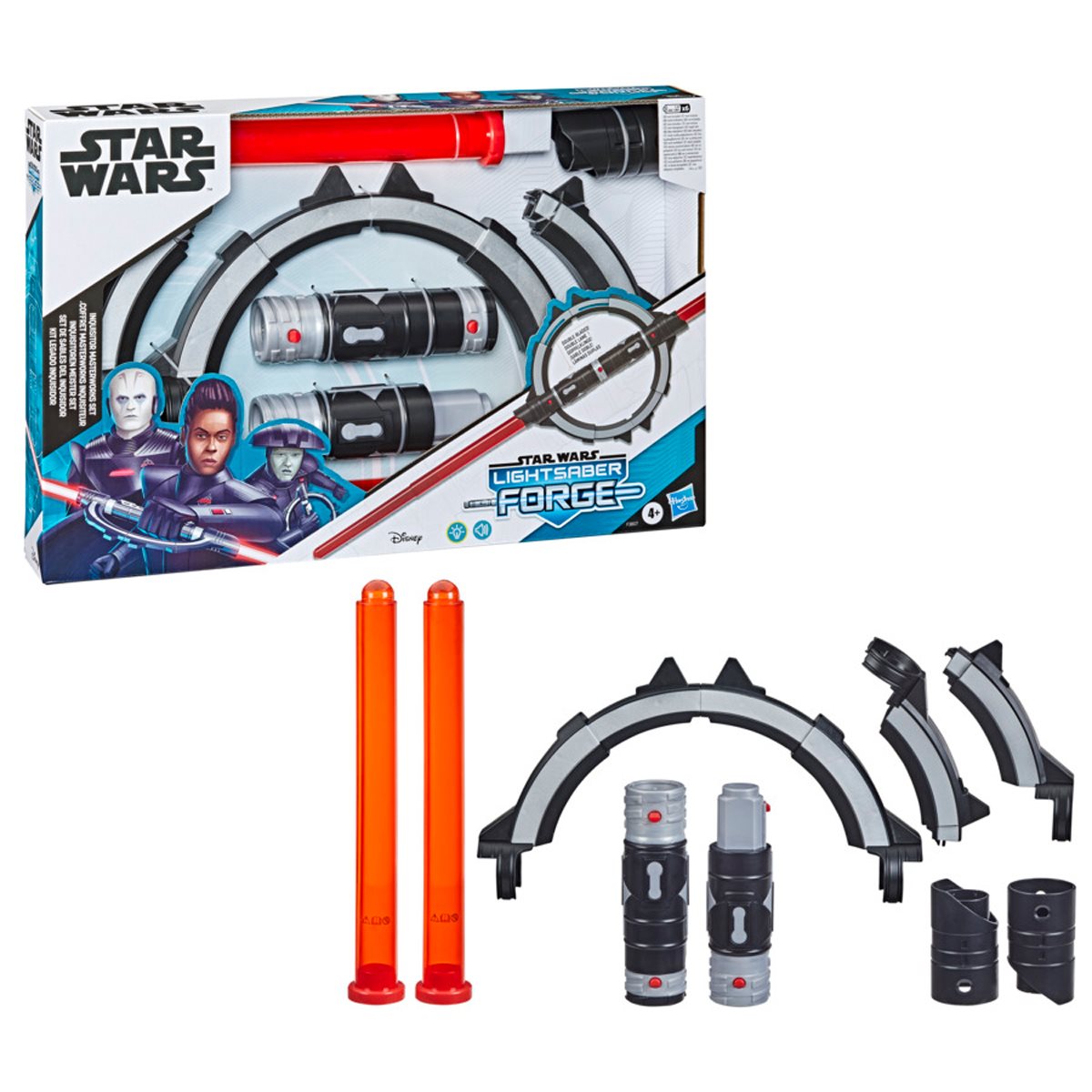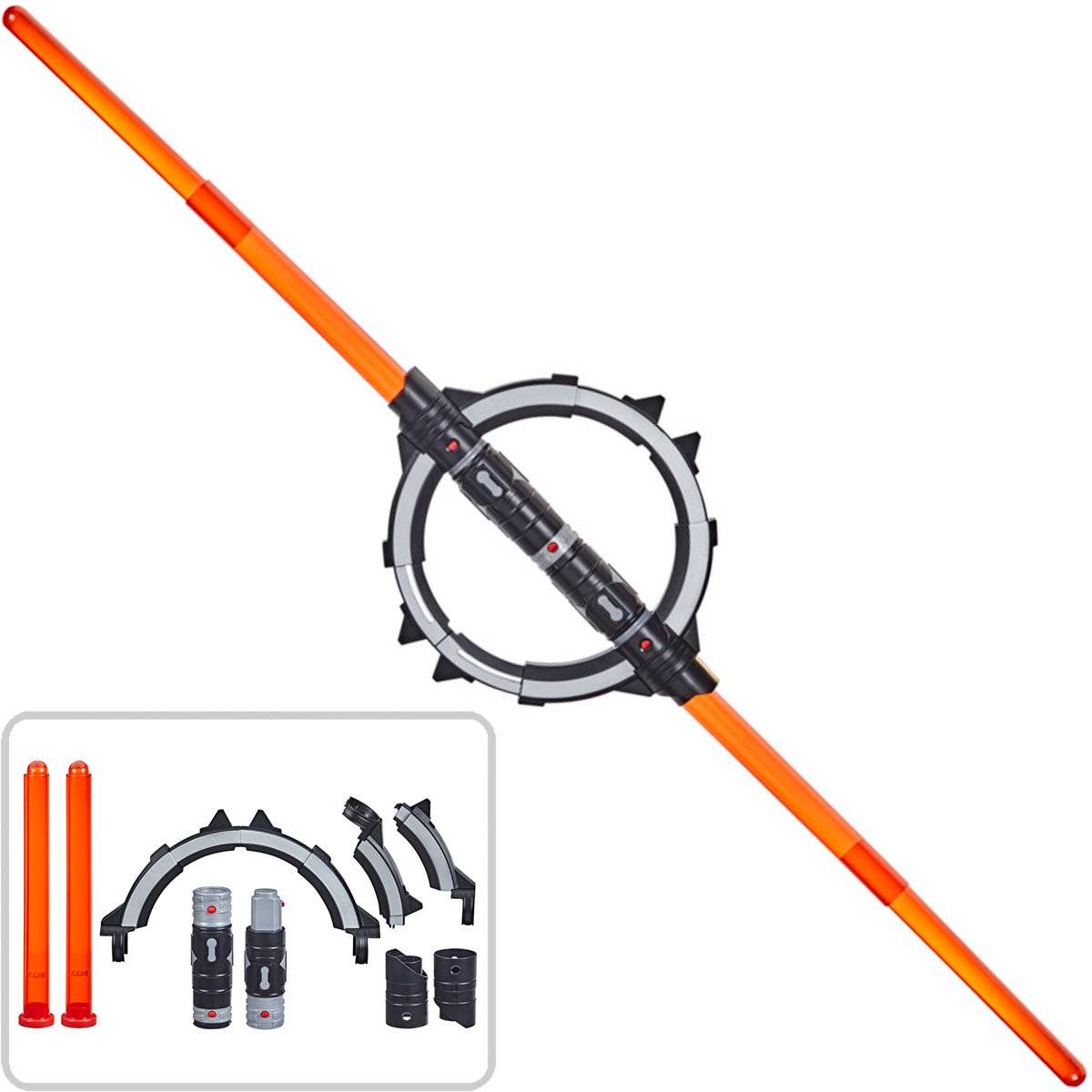 Star Wars Lightsaber Forge Inquisitor Masterworks Double-Bladed Electronic Lightsaber Set
Pre-order price: $69.99
Create a customized, double-bladed Lightsaber with the Star Wars Lightsaber Forge Inquisitor Masterworks Set! This roleplay toy is inspired by the one seen in the Obi-Wan Kenobi live-action series on Disney+. Kids ages 4 and up can use the included 2 extendable red blades, 2 caps, 2 electronic hilts, and 3 clip-on rings to create their own Lightsaber featuring 3 modes of play. This Star Wars toy features extendable light-up blades and electronic sound effects inspired by entertainment. And with pieces that are compatible across the Star Wars Lightsaber Forge line, kids can mix and match to create, customize, and master 1000s of combinations! (Total combinations includes all Lightsaber Forge products. Additional Lightsaber Forge products each sold separately. Subject to availability.) Ages 4 and up. Requires 6x "AAA" batteries, not included.
During the virtual event, fans will be able to preorder Hasbro Pulse Con Exclusive items, including:
· Star Wars The Vintage Collection The Rescue Set Multipack
· Star Wars: The Black Series Cassian Andor & B2EMO
What are your thoughts on the Selfie Series? What are you most excited about from Pulse Con Day 2? Let us know below!
Check out Rebelscum.com merch!
https://www.RebelscumShop.com
Last edited: