UPDATE
The following schedule and pre-order info has been posted on Hasbro's social media: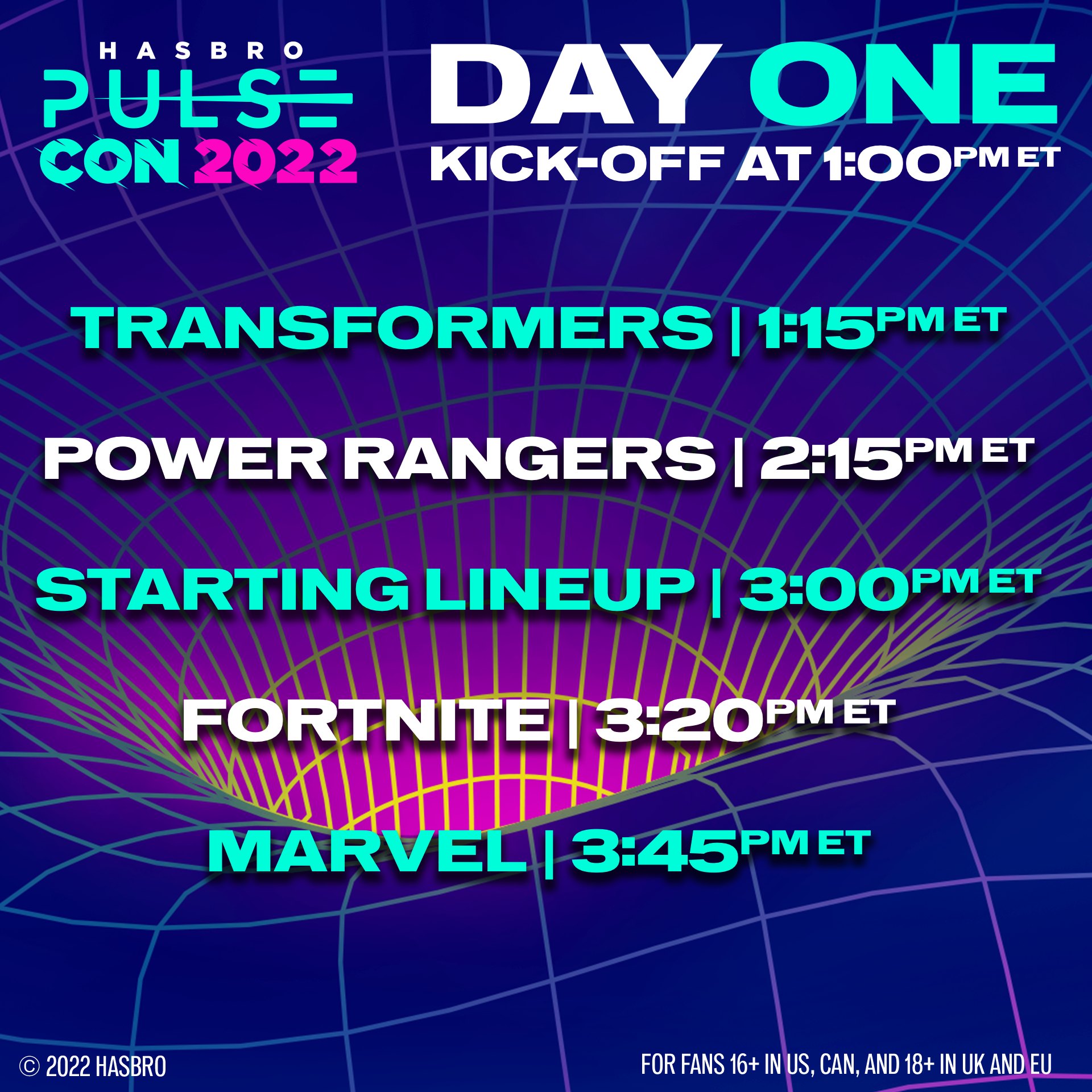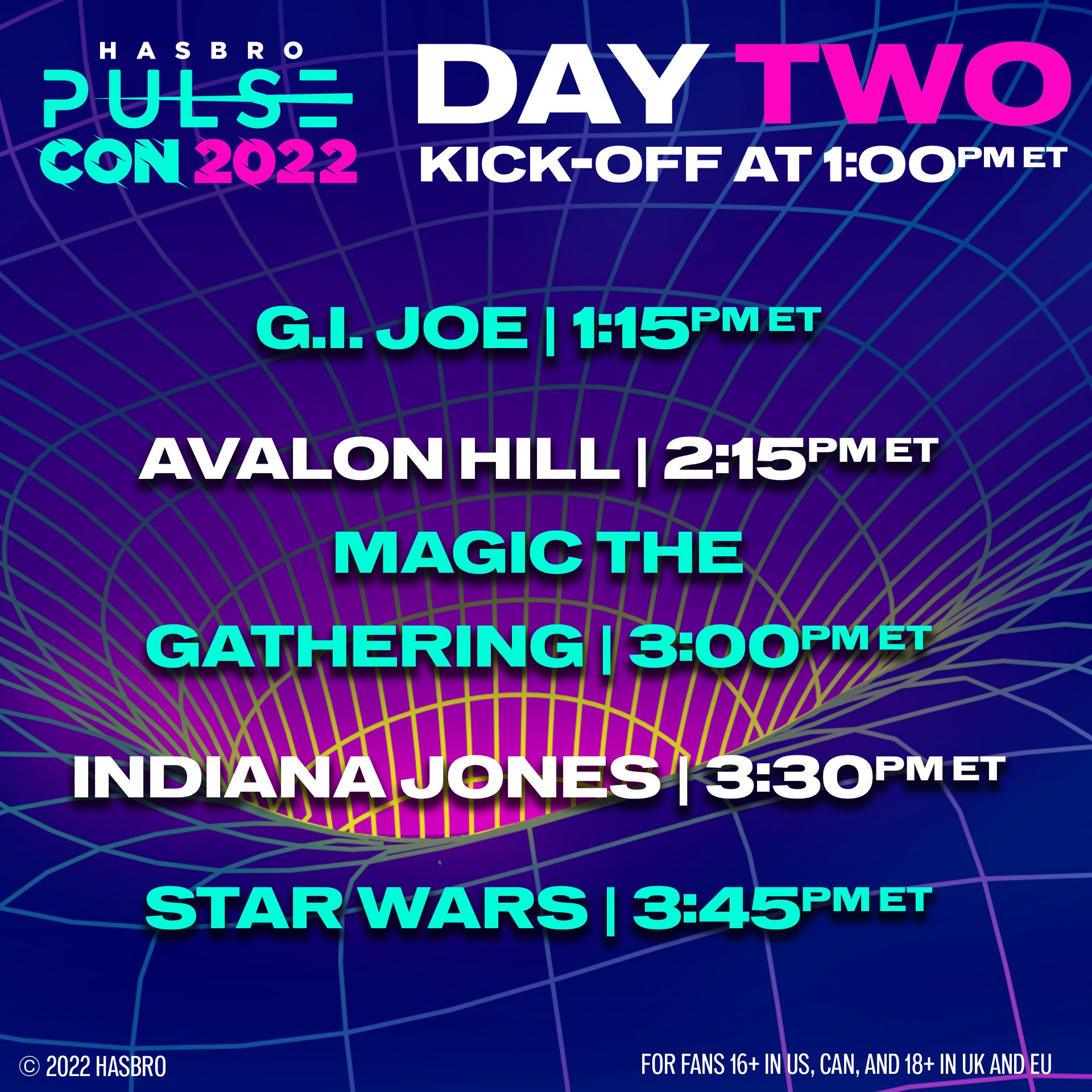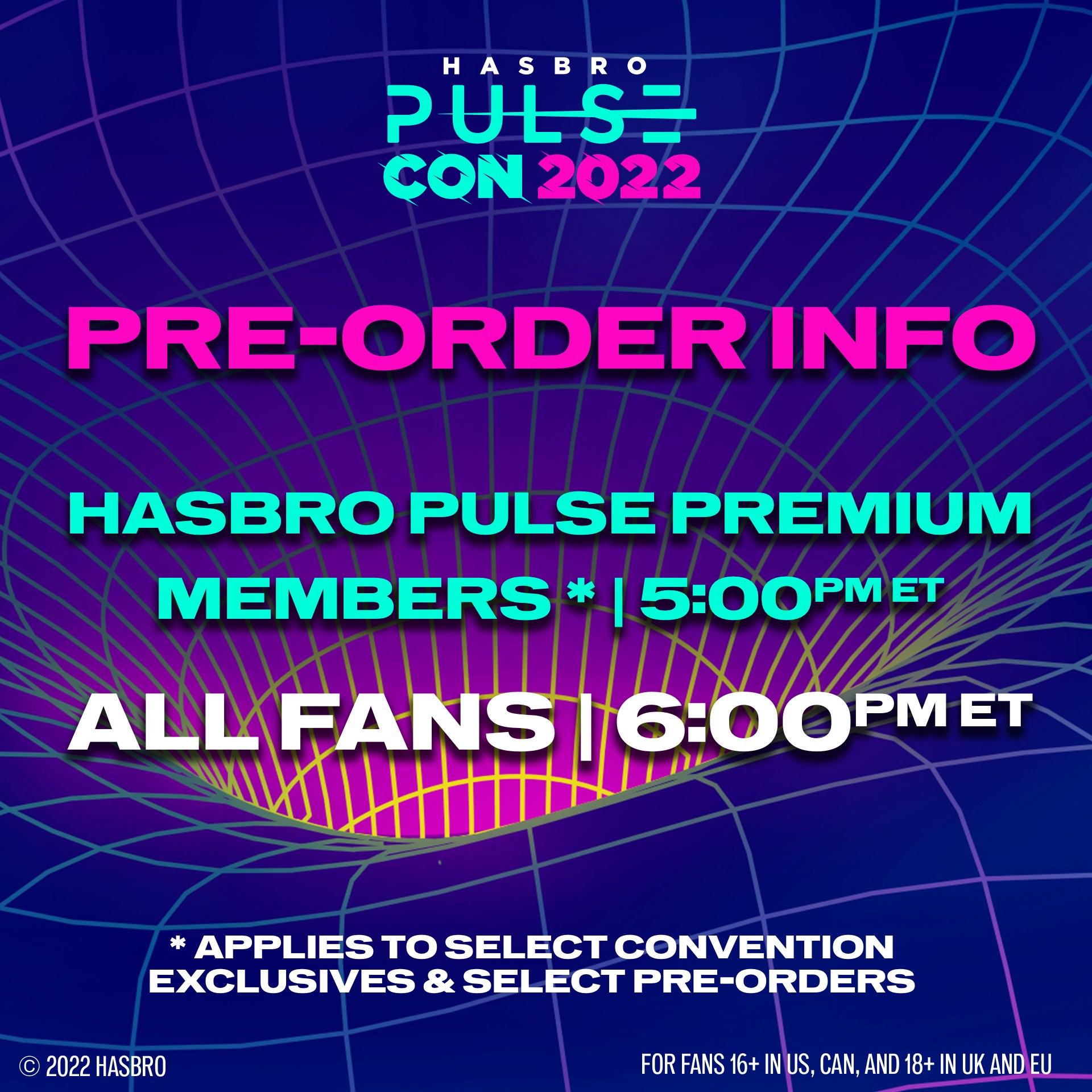 Saving the best for last hopefully!
Original story continues below.
Greetings
Rebelscum
! Hosted by Khleo Thomas,
Pulse Con
promises exciting announcements from Star Wars and tons of other brands. You can look forward to special guest appearances, new collaborations and Selfie Series launch, all livestreamed on the
Hasbro Pulse YouTube channel
.
From Hasbro:
Hasbro announces the return of

Hasbro Pulse Con 2022

on Sept. 30 and Oct. 1, which promises fans one-of-a-kind experiences to celebrate the company's iconic brands. Reaching fans in the US, Canada, UK and Germany, Hasbro Pulse Con will be livestreamed exclusively on the

Hasbro Pulse YouTube channel

.

Hasbro Pulse Con 2022 will feature engaging brand panels, exclusive content drops, over 55 new product reveals, celebrity appearances, exclusive Hasbro Pulse Premium Member opportunities, the long-awaited launch of

Hasbro Selfie Series

, and music from West Coast hip hop legend DJ Amen. The event will showcase content from Hasbro's iconic brands, including Transformers, Starting Lineup, Fortnite, G.I. JOE, Power Rangers, Avalon Hill and Magic: The Gathering, along with premier collaboration brands, including Indiana Jones™, Star Wars, and Marvel from The Walt Disney Company.

Actor, influencer, artist, and entrepreneur Khleo Thomas returns to host this pop culture and fandom celebration and co-host DJ Amen will join him. The festivities will kick off with an exciting pre-show on Sept 30 at 8 a.m. PT.

"Connecting with our fans through Pulse Con and seeing their commitment and passion for our iconic brands is such a special time of year, and we're thrilled to return bigger and better at the end of the month," says Kwamina Crankson, Senior Vice President, General Manager of Hasbro Pulse. "By expanding our reach this year, we're able to celebrate with fans in all-new territories. I'm excited to share our fan-focused programming – it will feature some unforgettable announcements, reveals and panels to highlight our brands and to connect with the best fans in the world."

During the virtual event, fans will be able to preorder Hasbro Pulse Con Exclusive items, including:

· Star Wars The Vintage Collection The Rescue Set Multipack
· Star Wars: The Black Series Cassian Andor & B2EMO
· G.I. JOE Classified Series Serpentor & Air Chariot
· Transformers: Legacy A Hero is Born: Alpha Trion & Orion Pax 2- Pack
· Magic The Gathering: Stay tuned for a new Secret Lair drop

Additionally, Hasbro is partnering with Toys for Tots for this year's event. For every viewer of Hasbro Pulse Con 2022, Hasbro will donate two toys or games to Toys for Tots, up to 60,000 pieces.

Attendees of Hasbro Pulse Con can expect a robust lineup of programming, including multiple new collaboration announcements and the highly anticipated launch of Hasbro Selfie Series, the new personalization platform that allows fans to add their own face to debuting figures with fan-favorite character costume designs from Marvel, G.I. JOE, Ghostbusters, and Power Rangers, as well as designs inspired by Star Wars™ heroes. To stay up-to-date, fans can sign up for the Hasbro Pulse newsletter, follow

@HasbroPulse

on

Instagram

and

Facebook

and visit

HasbroPulseCon.com

.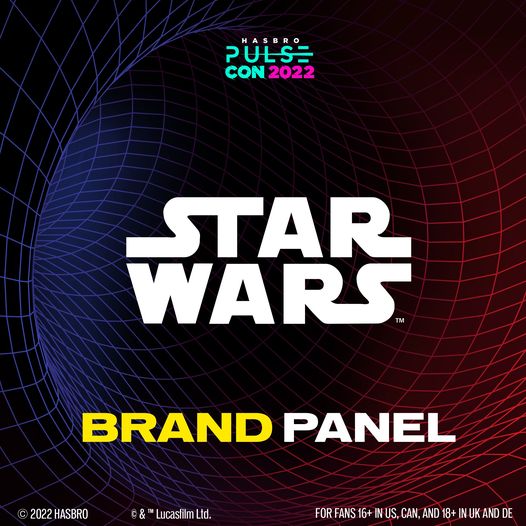 Hasbro Pulse Con Day 2 is set to bring YOU to a galaxy far, far away...Join the Hasbro
Star Wars
team on October 1st as they discuss your favorite
Star Wars
lines, including The Black Series and The Vintage Collection. You will get a first look at new pipeline reveals, the latest premium action figures, and more! Word on the Holonet is there may also be a few surprises!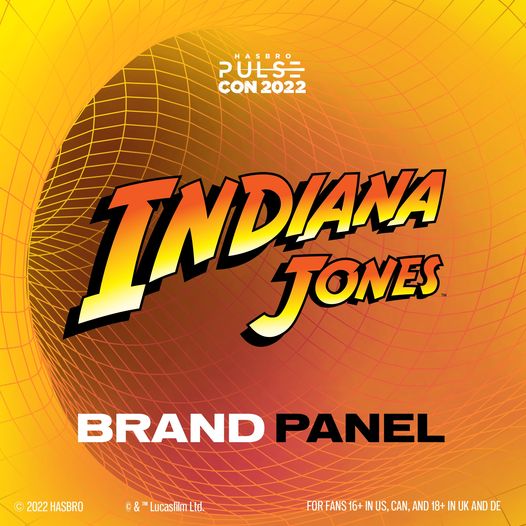 Rebelscum
readers expressed a lot of interest in the
announcement a few month ago
that Hasbro will be producing new Indiana Jones toys. Fortune and glory be upon us as we finally get to see what they've been cooking up! Join the members of the Hasbro Marketing and Design teams on Day 2 of Hasbro Pulse Con, October 1st, as they discuss, for the first time, the newly-announced
Indiana Jones
line! Attendees will get an in-depth look at what is coming to the line this year, including first reveals and pre-orders!
You can find out everything you need to know at
HasbroPulseCon.com
What are you most excited about, and what do you have on your wishlist? Let us know below!
Check out Rebelscum.com merch!
https://www.RebelscumShop.com
Last edited: